The 411 on Eucalyptus Poles & Eucalyptus Latilla
Looking For Sustainable Design Solutions?
If you are a designer or architect searching for sustainable building materials for your next project, you might consider eucalyptus poles and latilla (sometimes referred to as lattes or laths.) The term "Latilla" refers to one of a number of sticks or small branches laid across the main beams to form a ceiling. And eucalyptus is a sustainable grown forest product found in plantations around the world; mainly in Australia, Brazil, and South Africa. But did you know that our team has a history of managing eucalyptus plantations right here in the US?
There are many creative uses for eucalyptus poles and latilla ranging from ceiling & wall applications to simple interior decor accents. Because of its rustic natural appearance many tropical-themed resorts, animal parks & zoos, and film sets include eucalyptus elements into their design.
Are you working in a space that needs to evoke a brighter or darker mood? There are many color options available such as white-wash and dark.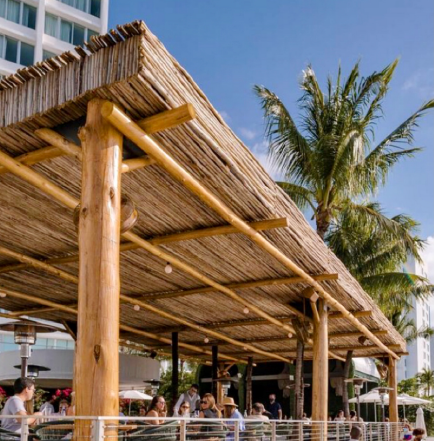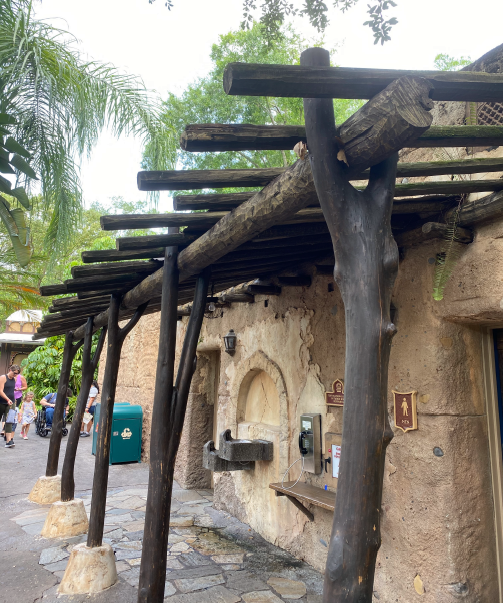 Are eucalyptus poles & latilla durable to weather?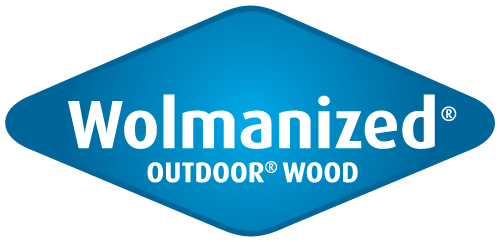 Eucalyptus poles and latilla are pressure treated with Tanalised E (Tan-E) as a wood preservative. Sometimes referred to as the brand name Wolman-E, this advanced Copper azole (CA) preservative protects against insects, decay and weathering to create a long lasting product life.
CA preservative is the most widely used preservative system in the world.
CA is listed in the standards of the American Wood Protection Association (AWPA). Copper azole formulated preservatives are approved by government and trade agencies throughout the world.
CA is the preservative of choice to use to treat wood for use in Green Building projects, in close human contact applications such as play equipment, decking, walkways and conservation structures.
Wolman-E treated wood is verified by Ecospecifier Global. This verification is a guarantee to customers and professionals alike that all key manufacturer health and environmental claims are third party verified. Furthermore, these claims are assessed in a thorough scientific manner using a Life Cycle Thinking (LCT)
What size eucalyptus poles & latilla are available for purchase?
Stock sizes include 1″ to 10″ diameter in lengths of 6 ft to 18 ft
Do you need custom sizes or shapes to include oversized, extra long, or special character features?
Our team can hand select specialty products to meet your requirements.
What makes eucalyptus a sustainable product?
Eucalyptus trees are purpose-grown in plantations in subtropical regions of the world. Originally from Australia, eucalyptus have been successfully managed in South Africa, Brazil, and even parts of the US to include Florida. Our parent company Florida Eucalyptus Trading has an experienced group of forestry and forest product specialist on staff.
Our team has successfully grown and managed large scale eucalyptus forests that reach heights of 80 to 100 feet tall within 5 years. One amazing fact about eucalyptus trees is that they are hardwoods capable of regrowing right from the stump after harvesting. This natural ability to regrow automatically makes future forests possible without the need to replant providing us with sustainable source of forest products on a perpetual basis.
By growing more trees on less acres we can ensure a reliable wood supply for manufacturing facilities that typically depend on naturally grown forests which can destroy wildlife habitat and sensitive ecosystems. Eucalyptus provides a solution to our world's deforestation problems.
Design Inspiration
---
In Summary:
Eucalyptus Poles & Latilla:
Are a great choice for themed design & decor.
Can be used in their natural rustic state or stained to suit a desired theme.
Are preserved with Copper azole for a durability in extreme conditions.
Are sustainable products meeting the standards of Green Building Codes.
If you have any questions getting started with your eucalyptus project, feel free to give us a call at (407) 499-3879 or contact us online.