Synthetic Bamboo Panels, Wall Cladding, and Fencing
Supply Scout is proud to have partnered with ONETHATCH® to provide the highest quality Artificial Bamboo products on the market.
All ONETHATCH® Bamboo product line is a one-time investment that guarantees your peace of mind. You don't have to settle for natural materials that expose your design to risks anymore. Combine premium aesthetics and affordability, we present our synthetic bamboo panels. This DIY-friendly bamboo wall cladding is versatile from backyard grill bar to world-class retreats and everything in between. With our durable and weatherproof reinforced material, our bamboo panels can effectively prevent overtime corrosion.
Unique Styles and Color Options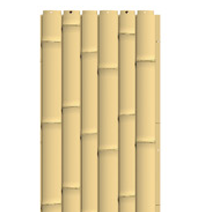 Young
Special Order, Minimum Required.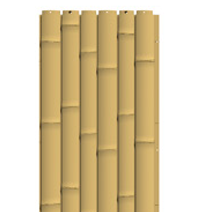 Sundried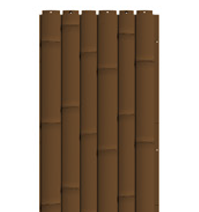 Light Brown
Special Order, Minimum Required.

Slat

Round

Pole
Half-Round – 50 mm

Pole
Half-Round – 75 mm
01. Simple
Our Bamboo Panel is designed to hide the join and screws of each previous panel leaving a seamless finish.
02. Effortless
To make assembly even simpler, we have included tabs, rivets, & nail locations in our product design.
03. Panel Size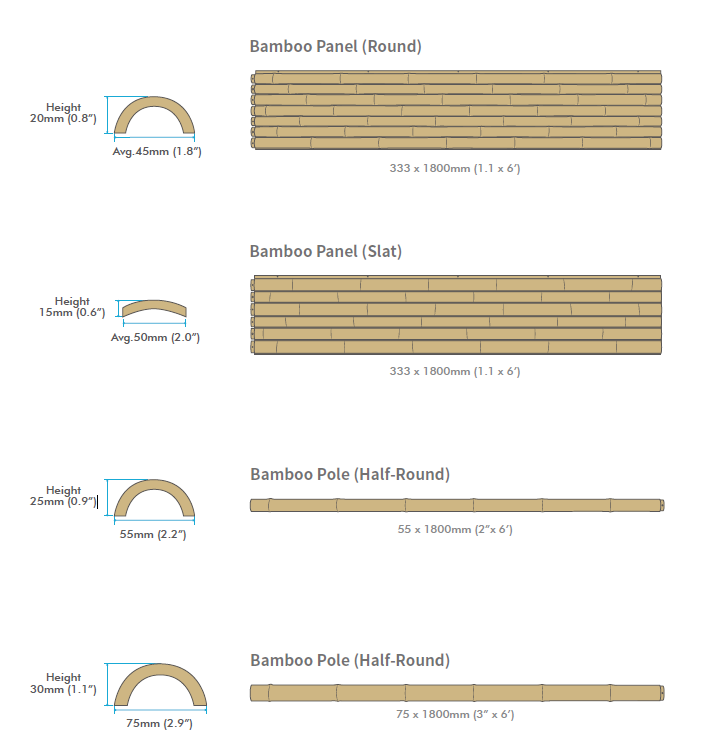 Why Choose Synthetic Bamboo?
Fire Resistant
Safety should never be a choice. ONETHATCH® Bamboo Poles are made from our formulated class A fire-retardant materials.
Weather Resistant
ONETHATCH® Bamboo Poles have passed the ISO4892-3 (2000hrs) UV test with the highest color-fastness grade.
Mold Resistant
Crafted from high-grade PA6 resins, our artificial bamboo poles are highly mold, rot, and insect resistant.
Non-Toxic
ONETHATCH® Bamboo Poles are 100% recyclable and eco-friendly as they contain no polyvinyl chloride (PVC).