Hawaii and South Pacific Islands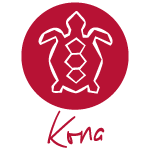 Inspired by exquisite Hawaiian Pili Grass, Kona imitates traditional island-style thatching. Made with a unique blend of both wide leaves and smaller grass reeds, Kona creates a beautifully textured, thick, tropical look. Designed for use with an eave wadd, island eave or built-up eave, Kona adds island-inspired beauty to any project.
Carefully crafted with high-quality materials, this easy-to-install synthetic thatch can withstand extreme weather conditions and is fire resistant so you don't have to worry about risk or maintenance. Kona is designed to capture the allure of natural thatch without any of the problems so you can enjoy your thatched roof worry-free for decades.

MADE FROM CLASS A FIRE RESISTANT MATERIALS

WITHSTAND CATEGORY 5 HURRICANE WINDS

WORLD'S MOST NATURAL LOOKING SYNTHETIC THATCH

TIME-TESTED COLOR THAT LASTS FOR DECADES

100% RAIN, SNOW AND ROT PROOF


GUARANTEED 20 YEAR WARRANTY